wheat straw pellet mill
Do You Know How to Make Wheat Straw into pellets?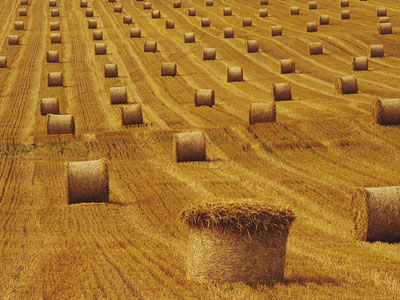 Wheat straw pellet mill made by GEMCO is apt to deal with wheat straw and other agro-straw with unique flat die design. Sometimes, our wheat straw pellet machine makes the wheat straw into biomass pellets for horse bedding with soft and fluffy in accordance with customers' demands. Of course, the wheat straw is mainly utilized for heating or cooking as a green and clean energy by farmers.
Workshop of wheat straw pellet mill
Technical Parameters of Wheat Straw Pellet Machine
Model
Power
Capacity
Weight(NW/GW)
Packing Size
ZLSP200B
7.5KW (3phase)
80-120 kg/h
215/245kg
950*450*1050mm
170-270 lbs/h
475/540lbs
37*18*41 inch
ZLSP300B
22KW (3phase)
250-350 kg/h
540/575kg
1350*750*1400mm
550-770 lbs/h
1190/1268lbs
53*30*55 inch
ZLSP400B
30KW (3phase)
350-450 kg/h
770/810kg
1400*800*1450mm
770-990 lbs/h
1698/1785lbs
55*31*57 inch
Tips: We have diverse models and capacities to be chosen in order to meet customers' various needs such as 260B, 230B, 300B,150B, 300C,400C and so on.
What's more, wheat straw pellets as biofuel is one new clean energy technology. By changing the form of organic materials and grinding them to small granules, the density, intensity and burning time can be improved greatly. Besides, the pellet form enables the storage and transportation easy—both labor and cost will be saved in large number. In addition to the low price, wheat straw pellets have become one of the most popular energy resources. You can get great benefit from this industry if you are engaged in it.
Wheat Straw pellets
GEMCO as one professional manufacturer and supplier has dedicated to pellet equipment development for over ten years. It is always our goal to provide you excellent service and high quality products. If you have any question, welcome to contact us.
If you're interested in our products or have any questions, please do not hesitate to contact us!
Contact Us
Anyang Gemco Energy Machinery Co., Ltd.(office)
Add: 19F, Suite B, Global Trade Mansion, Wenfeng Avenue, Anyang, Henan, P.R.C.
Zip Code: 455000
E-mail:
info@biopelletmill.com
Tel: (86) 372 5965148
Fax: (86) 372 5951936