rice husk pellet mill
Rice Husk As Raw Material For Pelletizing Pellets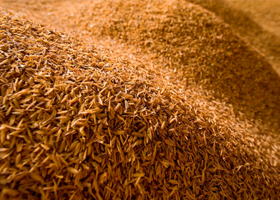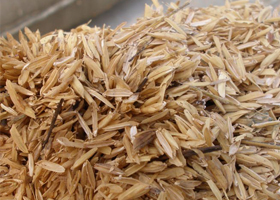 Biomass pellets made from rice husk are efficient to be burn. It can discharge as high calorific value as traditional fuels. Besides, as this fuel produces little smoke and less ash than other fuels, it is much cleaner to applying rice husk pellets to heat or cook, so that more labor will be saved.
Rice husk pellet machine is a newly machinery developed by GEMCO according to different research from many farmers. It is innovated from flat die pellet mill. For rice husk pellet making machine, press roller and flat die are the most key components. However there are two style for machines: one is that roller rotates while the die keeps stationary; the other is that the flat die rotates while roller keep stationary. No matter which style is, the rotation will produce a great force in order to compress the rice husk into flat die holes. Finally, the rice husk pellets will be shaped and cut into uniform size. You can purchase our rice husk pellet mill according to your pratical needs or you can send e-mail to consult more information or ring us. We will try our best to solve your puzzled problems.
Introduction of GEMCO Rice Husk Pellet Mill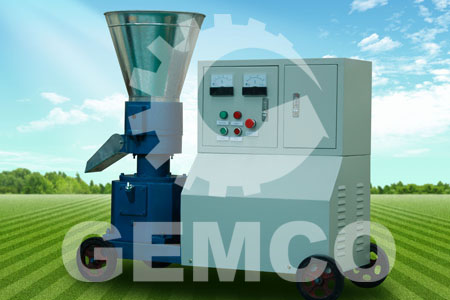 Specification
| Model Number | Power(kw) | Output(kg/h) | N.W./G.W.(kg) | Package Size(mm) |
| --- | --- | --- | --- | --- |
| ZLSP150C | 3phase, 5.5 | 60-110 | 105/125 | 1000*480*780 |
| ZLSP200C | 3phase, 7.5 | 80-120 | 210/230 | 1050*550*830 |
| ZLSP230C | 3phase, 11 | 120-200 | 290/320 | 1200*560*950 |
| ZLSP260C | 3phase, 15 | 160-250 | 340/370 | 1240*580*1000 |
| ZLSP300C | 3phase, 22 | 250-400 | 425/465 | 1300*620*1100 |
Rice husk pellet mill developed by GEMCO is the ideal one that you deserve it. It enables you to move it freely to places where is convenient to pelletize, rather than collect rice husk to a certain place. There is little effort you have to make—the automatic operation simplifies procedures that to operate a common pellet mill should have. With proper size and moisture the rice husk has, you just need put them into the machine, and it will discharge a lot of rice husk pellets.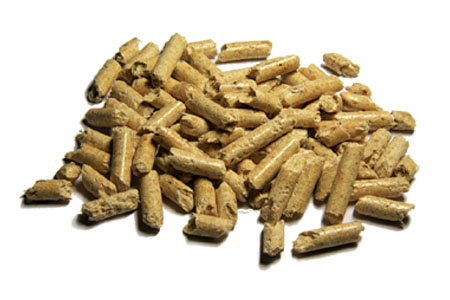 Useful Information You Need to Pay Attention
Though it is very easy to operate the rice husk pellet mill, there is still a problem that you should pay attention to—the binder. It will be better for you to add some sawdust to rice husk before pelletizing. As it is known, wood contains lignin that can be melted to combine other material together under high temperature. During pelletizing inside the rice husk pellet mill, the great force will produce a high temperature and melt the lignin, so that the rice husk can be turned to pellets perfectly.
If you're interested in our products or have any questions, please do not hesitate to contact us!
Contact Us
Anyang Gemco Energy Machinery Co., Ltd.(office)
Add: 19F, Suite B, Global Trade Mansion, Wenfeng Avenue, Anyang, Henan, P.R.C.
Zip Code: 455000
E-mail:
info@biopelletmill.com
Tel: (86) 372 5965148
Fax: (86) 372 5951936