corn stover pellet mill
Corn Stover in Farm is a Better Material to Make Biomass Pellets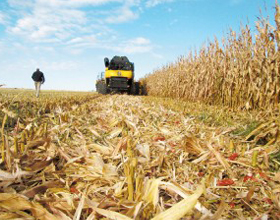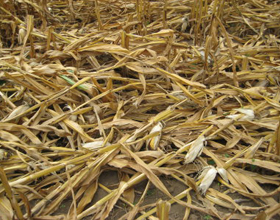 Making corn stover to corn stover pellets is an available way for most common people. With a corn stover pellet mill, it can be easily realized. Through such a machine, corn stover will be grinded and compressed between main components of rollers and die, and then enter the die holes to form columned granules. After this, pellets will be cut to uniform length and come out from the machine, so the pellets are finished. Usually the corn stover pellet machine is designed with flat die that mainly meets the small scale pellets production. Most important, you can also make own corn stover pellets at home. Therefore, it is available for you to purchase a corn stover pellet making machine for home using.
Electric Pellet Mill For Corn Stover Pellets and Mian Spare Parts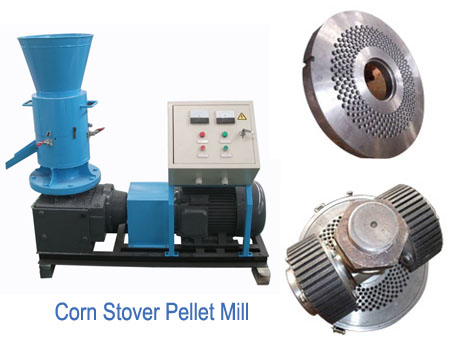 Technical Parameters of Corn Stover Pellet Mill
Model
Power
Capacity
Weight(NW/GW)
Packing Size
ZLSP200B
7.5KW
80-120 kg/h
200/230 kg
1050*480*930mm
180-265lbs/h
440/510 lbs
41*19*37inch
Tips: Of course, we have a variety of models and capacities such as 300B,260B, 230B and 400B. You can purchase our corn stover pellet mill according to your practical needs.
Features You Need to Know
To accelerate the development of biomass energy, GEMCO has developed a series of corn stover pellet mills which differ in size, weight, driving mode, power, capacity, etc.
Each of them is of reliable quality with CE and ISO certification.
They can work efficiently and productively to produce you high yield.
Equipped with alloy steel made components, both durability and endurance are improved.
By this, not only usage life is prolonged, but also running of the corn stover pellet mill can reach as long as 24 hours.
Corn stover pellets made with our corn stover pellet mill are smooth, dense and hard. You can use them for home heating or cooking. If there are some extra pellets, you can also make profit by selling them. In addition, this machine has many merits like low consumption, low costs and high efficiency. It is worth buying corn stover pellet mill for you.
If you're interested in our products or have any questions, please do not hesitate to contact us!
Contact Us
Anyang Gemco Energy Machinery Co., Ltd.(office)
Add: 19F, Suite B, Global Trade Mansion, Wenfeng Avenue, Anyang, Henan, P.R.C.
Zip Code: 455000
E-mail:
info@biopelletmill.com
Tel: (86) 372 5965148
Fax: (86) 372 5951936