pellet packing machine
This pellet packing machine is specialized for granular /Pellet quantitative packaging application field. It uses a free drop feeding system, fast and precise valves make the material feeding process frequent and stable. Material directly into the bag, no blockage, no adhesion.
At the same time, it is easy to operate, easy to assemble, easy maintenance and good stability are integrated into the machine.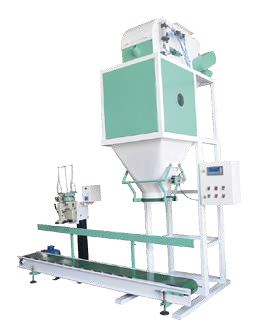 Composition: weighting system, conveying system, packing system and intelligent controller.
Specification of Pellet Packing Machine
| | |
| --- | --- |
| Precision | +/-0.2% |
| Packing speed | 100~200bags per hour |
| Weighing scale | 10kg-50kg per bag |
| Power Supply | 220Va.c and 4N-380Va.c |
| Power Dissipation | 1.5kW |
| Compressed Air | 0.4MPa0.6MPa |
| Compressed Air Consume | 0.5m3 per hour |
If you're interested in our products or have any questions, please do not hesitate to contact us!
Contact Us
Anyang Gemco Energy Machinery Co., Ltd.(office)
Add: 19F, Suite B, Global Trade Mansion, Wenfeng Avenue, Anyang, Henan, P.R.C.
Zip Code: 455000
E-mail:
info@biopelletmill.com
Tel: (86) 372 5965148
Fax: (86) 372 5951936