rice straw pellet mill
Rice Straw for Biomass Pellets Making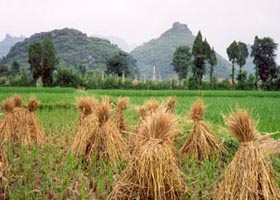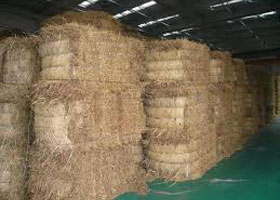 To turn rice straw to biomass pellets, a rice straw pellet mill will be necessary. Analyzing the characters of rice straw, GEMCO developed a series of rice straw pellet mill. Each of them is small, portable, efficient, and productive for own use.
Pellet mill with diesel engine is more suitable for electric power which not convenient for field granulating operation.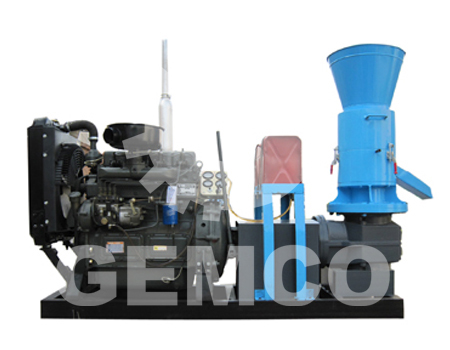 P

ortable

E

fficient
P

roductive
Technical Parameters of Rice Straw Pellet Mill
Model
Power
Capacity
Weight(NW/GW)
Packing Size
ZLSP300A
55 HP
250-400kg/h
410/450 kg
1220*600*1000mm
550-880 lbs/h
900/990 lbs
48*23*39inch
Tips: We have other models and capacities to be chosen for customers such as 260B, 230B, 300B,150B, 300C,400C and so on. Read more in small biomass pellet mill page.


Rice Straw Pellets for fuel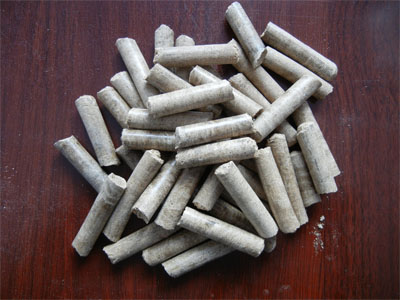 Before making pellets, you have to do some preparation of rice straw—moisture and size of it should be appropriate. Moisture is the key factor that affects pellets' quality and pelletizing rate. Usually, 15% around is the best standard for making pellets. As for size of rice straw, if the size of rice straw is larger than the diameter of holes on the die, there will be accumulation or even damage occurring inside the rice straw pellet mill.
Control Raw Material Moisture Before Processing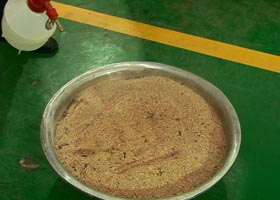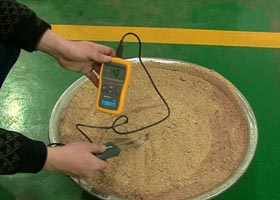 Then, what you should do is just putting your pretreated materials into the rice straw pellet mill. This machine will work automatically to provide you finished pellets. Rice straw pellets produced are slippery, dense and tough enough for you to use them directly, or storage and transportation. But pay more attention to is the temperature of pellets just coming out. The pellets will be too hot to touch, so you must wait a minute so that you can touch them. It is better to store and transport..
If you're interested in our products or have any questions, please do not hesitate to contact us!
Contact Us
Anyang Gemco Energy Machinery Co., Ltd.(office)
Add: 19F, Suite B, Global Trade Mansion, Wenfeng Avenue, Anyang, Henan, P.R.C.
Zip Code: 455000
E-mail:
info@biopelletmill.com
Tel: (86) 372 5965148
Fax: (86) 372 5951936