switch grass pellet mill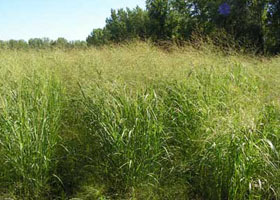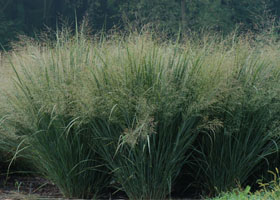 Switch grass pellet press developed by GEMCO is a machine for compressing switch grass to pellets. It enables you to make pellets freely at any place and any time as you like with a compact structure and small body. The high efficiency and productivity will keep the switch grass pellet machine produce as many pellets as you need. If you hesitate for the complexity of operation, the products of GEMCO will make you relax. The switch grass pellet mills are designed with simplified operation and automatic running. You just need to put the raw material to the machine, and then you can get the finished pellets.
Diesel Driven Switch Grass Pellet Mill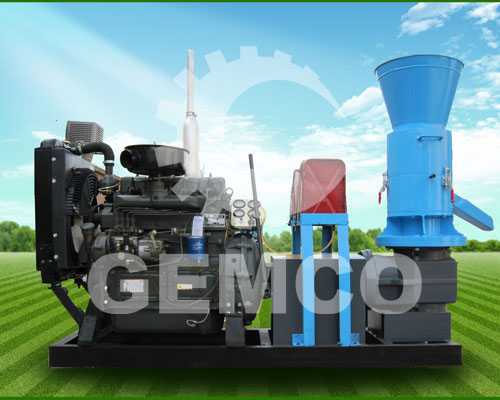 Technical Parameters of Diesel Driven Switch Grass Pellet Mill
Model
Power
Capacity
Weight(NW/GW)
Packing Size
ZLSP230A
22 HP
120-200kg/h
280/310 kg
1560*850*1000mm
245-440lbs/h
620/680 lbs
61*33*39inch
ZLSP260A
35 HP
160-250kg/h
330/360 kg
1200*500*1070mm
350-550 lbs/h
730/790 lbs
47*22*41inch
ZLSP300A
55 HP
250-400kg/h
410/450 kg
1220*600*1000mm
550-880 lbs/h
900/990 lbs
48*23*39inch

Notice:

Moisture of switch grass should be controlled between 14% and 18%.
Size of switch grass should be no larger than the diameter of die holes to assure no accumulation and damage caused to the machine.
No direct touch to pellets just coming out from the machine until they cooled down after a little while.
Tips: We have other models and capacities to be chosen for customers such as 260B, 230B, 300B,150B, 300C, 400C and so on. When you purchase, you need to choose the proper model and capacity according to practical needs.
Compared with other raw material, the switch grass made into biomass pellets will be an available, cheap and easy way for most common people. Switch grass pellets as one renewable energy resources has been popular in the world. They are as efficient as coal, gas, or any other traditional fuels when burning. With their low cost, you can totally rely on this kind of fuel to heat your house in winter.
If you're interested in our products or have any questions, please do not hesitate to contact us!
Contact Us
Anyang Gemco Energy Machinery Co., Ltd.(office)
Add: 19F, Suite B, Global Trade Mansion, Wenfeng Avenue, Anyang, Henan, P.R.C.
Zip Code: 455000
E-mail:
info@biopelletmill.com
Tel: (86) 372 5965148
Fax: (86) 372 5951936