bamboo pellet mill
Why You Choose Bamboo to Produce Biomass Pellets?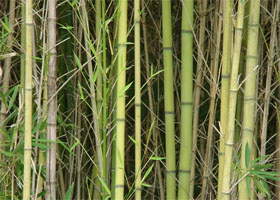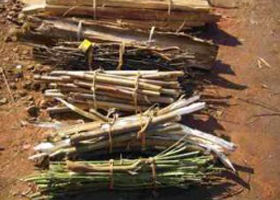 As traditional energy resources like coal and gas are facing problem of shortage, bamboo pellets as one kind of renewable energy now develop very fast. What makes it popularized truly is the diversity of raw material and development of bamboo pelletizing machine. Owing to the special features, bamboo is proved to be one ideal raw material to be made into pellets. Moreover, bamboo pellets have a wide range of application like heating, cooking and industrial steam furnace. In addition, bamboo pellets with high calorific value are generally proper fuel to replace oil, coal and other common energy.
Introduction of GEMCO's Bamboo Pellet Mill
Bamboo pellet mill is the right machine for making bamboo pellets. Designed to be suitable for household, this pellet machine made GEMCO is small, flexible and moveable. You can easily carry it without much effort, and don't have to prepare a special workshop for it.
Technical Parameters of Bamboo Pellet Mill
Power
22KW
Capacity
250-350 kg/h
550-770 lbs/h
Weight
540/575kg
1190/1268lbs
Packing Size
1350*750*1400mm
ZLSP300B Bamboo Pellet Mill
53*30*55 inch
Other models:
| Model Number | Power(kw) | Output(kg/h) | N.W./G.W.(kg) | Package Size(mm) |
| --- | --- | --- | --- | --- |
| ZLSP200B R-type | 3phase, 7.5 | 80-120 | 215/245 | 950*450*1050 |
| ZLSP400B R-type | 3phase, 30 | 350-450 | 770/810 | 1400*800*1450 |
The bamboo pellet mill driven by diesel engine, PTO or gasoline engine is also available. Click here for more information!


GEMCO also has large bamboo pellet mills!
Model
Capacity
(kg/h)
Power
(kw)
Dimension
(mm)
Weight
(kg/h)
BPM35
500-800
30*2+0.75+0.75
2150*1950*1900
2200
BPM420
1000-1500
90+1.5+3
1000*480*780
3400
BPM508
1500-2000
110+1.5+3
1000*500*750
4500
You can learn more about large bamboo pellet mill here>>
Features of bamboo pellet mill
Process pellets efficiently and productively with low noise,
It is designed to compress the material between rollers and die to make pellets, so that the operation is very easy,
Only with material added, the machine will work automatically.

Bamboo Pellets for Heating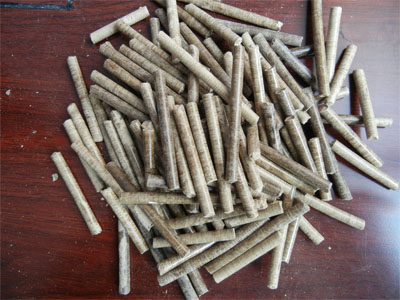 Notice:
Size of bamboo shouldn't be larger than the die holes, otherwise accumulation or damage can occur.
Moisture of bamboo should be reduced to 15% around, so that to assure the quality of pellets.
Pellets just coming out from the machine is of high temperature so don't touch them directly only after a little while.
If you're interested in our products or have any questions, please do not hesitate to contact us!
Contact Us
Anyang Gemco Energy Machinery Co., Ltd.(office)
Add: 19F, Suite B, Global Trade Mansion, Wenfeng Avenue, Anyang, Henan, P.R.C.
Zip Code: 455000
E-mail:
info@biopelletmill.com
Tel: (86) 372 5965148
Fax: (86) 372 5951936